Aphex Twin
One great thing about interns, is that they bring new ideas and new tastes to the lab. Last year, Thierry brought, among other things, his preference for Aphex Twin. Since then, I've been listening and enjoying Aphex Twin (much to the dismay of my office neighbor Steve, who swears he hears Pac Man and DTMF tones in every Aphex track).
This image sums up Aphex Twin pretty well: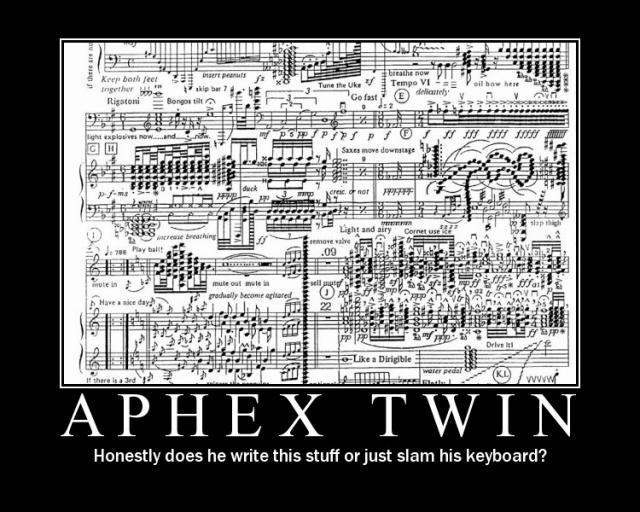 The music in this picture would probably take a few of the top spots in Don Byrd's Extremes of Conventional Music Notation (if it were conventional, of course).
Listen to music like Aphex Twin at last.fm: