Music Blog Zeitgeist
I've been enjoying all of the year-end 'best of' lists. My favorite so far has been the Hype Machine Music Blog Zeitgeist. Especially since it is so easy to listen to them:

I've also been enjoying the Pitchfork 500 - which is a list of the greatest songs since 1977 (the year I graduated from High School).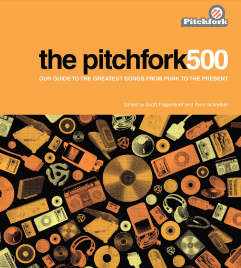 This list is a bit harder to listen to than the Hype Machine lists - but I've been building up a Spotify playlist - the pitchfork500 on spotify: (I'm only up to 1979), but if you are a spotify listener feel free to listen. The song list is posted on from closer to near but you really will want to read the full book, each song has a 2 or 3 paragraph description of why the song was picked, why it was influential, where it fits in the evolving genre hierarchy.