Offices of Music 2.0 - Amazon
Amazon, with its rich web services is one of the biggest providers of music metadata for music 2.0 companies. It is the largest source of album art for music 2.0. Soon, Amazon will be selling digital music - going head-to-head against the all powerful iTunes.
Amazon has a number of locations, one of the nicest is in the Pacmed building in Seattle.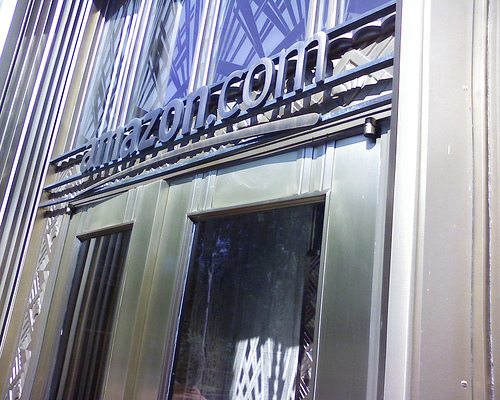 Here's an Amazonian office inside Pacmed - it looks like an enclosed office (full height walls), a substantial whiteboard, some rather questionable cable routing techniques, tiny speakers, and a Cuisinart! - everyone needs a Cuisinart.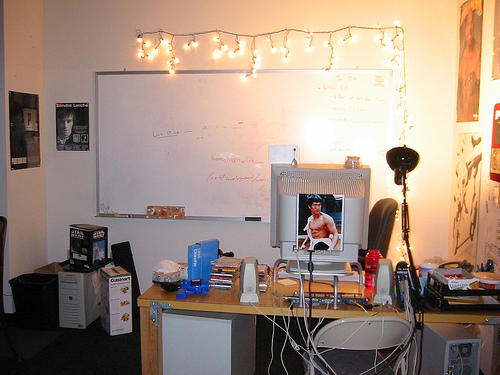 Another shared office at Amazon ... looks like it's nighttime, and this guy is not too happy, maybe its the poster behind him that is getting him down.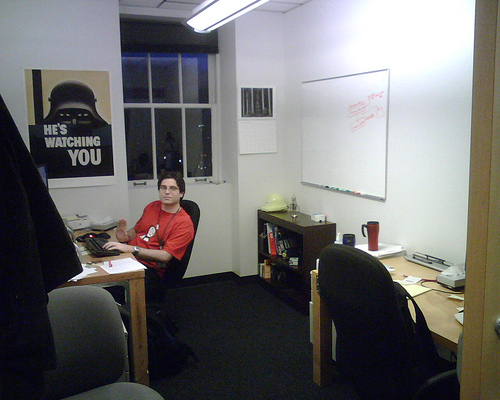 Now here's a much nicer looking office -- look at all of the big windows
And look at the view! You can't beat this view
A bit less glamorous for the interns though: