What is the iTunes genius doing?
I've just upgraded to iTunes 8.0. I am eager to try out the new Genius feature (perhaps you didn't notice Steve Jobs mentioning it at the "Let's rock" announcement today). When you enable the 'Genius' feature, iTunes asks you to agree to let iTunes send data about your iTunes library and your play history to the iTunes cloud.
Once you agree, the Genius goes through a 3 step process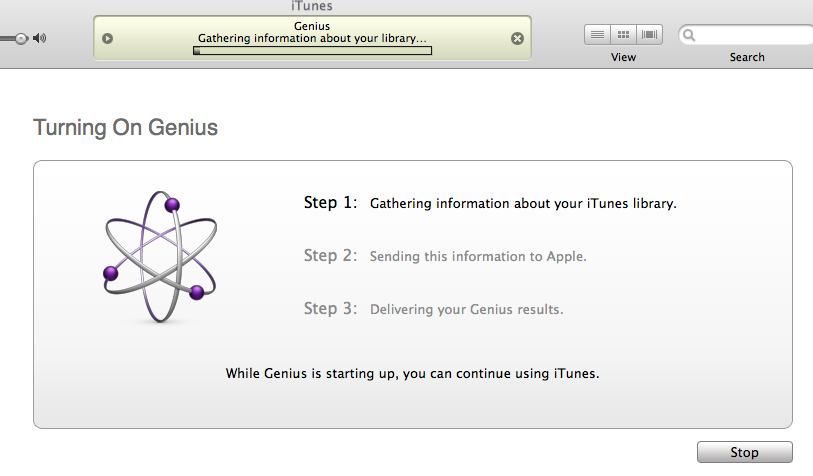 I'm a bit puzzled about what the Genius is doing during this first step. I have about 10K songs in my iTunes library. The Genius took about a half hour to 'gather information' about my library. That's about 200 ms per track ... not enough time to do any kind of analysis (not even enough time to decode an MP3, let alone do any significant processing). iTunes already has a database containing all the info it needs. Perhaps it is calculating an item-item similarity matrix for my artists, albums and tracks before it sends the data off too the cloud. This would save Apple a lot of CPU cycles.
Once iTunes has finished gathering information about my library it sends it all to Apple and a few minutes later, Apple sends back my Genius results. Which means that I can now get recommendations for recommendations. More about the recommendations in the next post.