Woah - Spotify is pretty cool.
I had the opportunity to check out a beta version of Spotify recently, and I am really liking what I am seeing. Spotify is a music service that lets you listen to music on demand from a large number artists.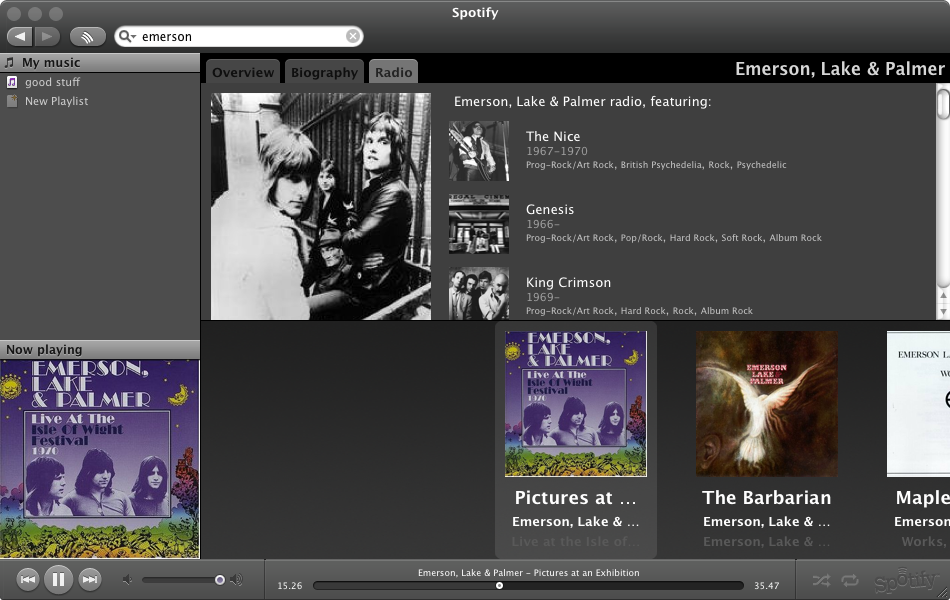 Spotify lets you create Pandora-like radio stations based upon a favorite artist. Instead of using the music genome to find similar tracks as Pandora does, and instead of using the wisdom of the crowds to populate their radio stations like last.fm does, they use the All Music 'similar artists' data to populate their radio stations. Spotify makes good use of the AMG data too, they show artist bios, photos, and album art.
Spotify also has a genre/era based radio. You can choose from a set of 18 top level genres, and narrow down the year of interest to give you a focused, but artist independent radio station.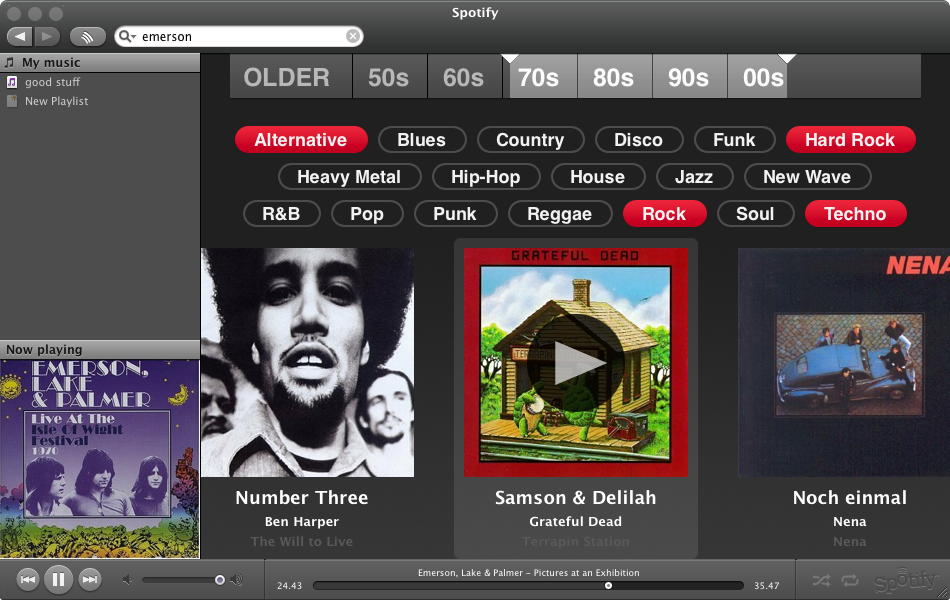 Any song that you see in Spotify, you can play instantly. Apparently Spotify has (or is working on) arrangements with the labels to allow for this playback on demand. The playback was solid, good quality audio with minimal dropouts. It compared well to my experience with other streaming services like last.fm or Pandora. Spotify also lets you create playlists of tracks. Playlists are saved and you can play them back at anytime. Spotify may also be able to provide persistent URLs for songs ... something that the web has been needing for quite a while.

The next generation of music services are going to be all about giving listeners music on demand. Services like Spotify, Finetune, Deezer no longer are constrained by internet streaming rules - you can play songs by any artist at anytime. Soon the more established services like last.fm and Pandora will start to seem old fashioned - as they conform to the rather restrictive rules about internet radio enforced by SoundExchange.