More music metadata - MusicMoz
Yesterday, I described the All Music Guide, one of the best sources of music metadata. Unfortunately, all this good data is not free. However there are some good sources of music metadata that are free. Now these sites don't provide the as comprehensive a set of data, but they still provide a good place to start.

One good source of free metadata is MusicMoz. MusicMoz is a "comprehensive directory of all things music, edited by volunteers." The data is available for use under a very friendly Use License.
MusicMoz provides full dumps of their database in XML format, (about 10 Megabytes compressed). However, the latest data dump is almost 4 months old (compare that to the daily updates that the All Music guide will give you). You can also get access to the data via a web services interface. Here's the results for a query for Franz Ferdinand. You may notice that the latest album by Franz Ferdinand - "You could have it so much better" is not listed in the MusicMoz database. That is the biggest problem with MusicMoz, the data is a bit thin. Compare the All Music Guide data for Franz Ferdinand to the MusicMoz data for Franz Ferdinand. There's quite a difference.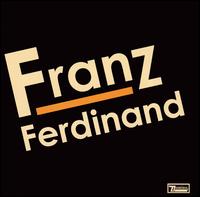 MusicMoz does have a pretty good search query language, it contains a number of operators that let you restrict queries to various fields.
All in all, MusicMoz has pretty good data, gives you pretty good access to it, has an excellent license and the price is right.