Offices of Music 2.0 - Spotify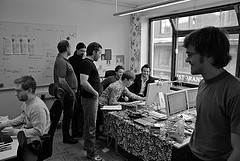 Action in The Rainbow Room
Originally uploaded by Rsms.
The rainbow room at Spotify - it's in the city, has natural light, nice whiteboards, funky curtains and a tablecloth. This has a nice European feel to the space.
Update: - Looks like Spotify has outgrown their space. They are getting ready to move. I hope their new quarters are as nice as the current place. It really looks like a fun place to work.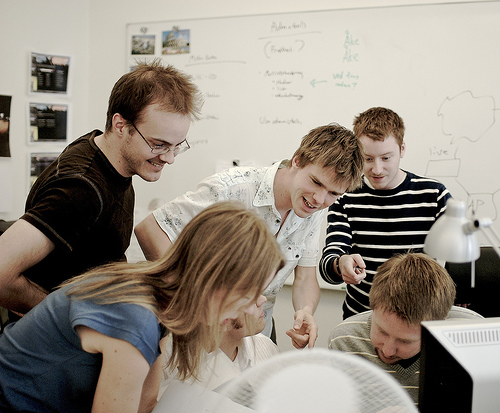 My co-worker, Jeff points out that all these guys seem to share the same haircut ... perhaps that's a prerequisite of being a developer at Spotify - and obviously that points to a next blog series Haircuts of Music 2.0.- coming to a blog near you.