Offices of Music 2.0 - Grooveshark
Grooveshark is an online music service that "rewards you for sharing, reviewing and discovering new music". Grooveshark is built by a young team located in Florida. (And btw, the grooveshark blog is a pretty entertaining read, especially if you don't like DRM).

Here's the building (looks like a condo to me):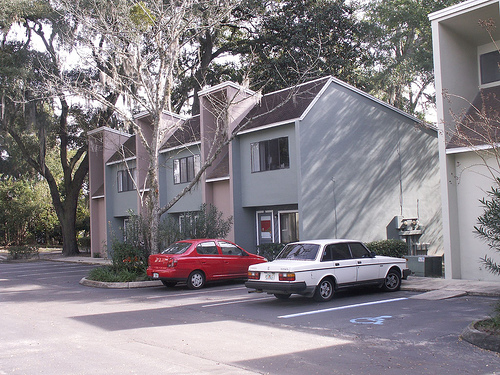 Here's a panorama of the work space - laptops, multiple monitors, a tambourine, a guitar
Here's another shared space - whiteboards, project notes on the walls, big monitors.
Here's the Grooveshark 'corner office' - bookcases, whiteboards, mac laptop
Typical Music 2.0 developers :