Offices of Music 2.0 - Last.fm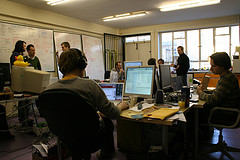 Your typical day at the office
Originally uploaded by fritzon.
Last.fm offices seem a bit cramped (perhaps this is taken before their move). No tablecloths, no curtains - but lots of whiteboard, natural light, no possibility of spending all day goofing off in this space.
Update: Elias sends some photos from the new Last.FM digs: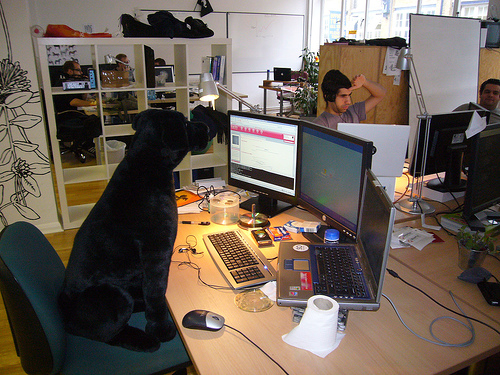 And more in the last.fm Flickr pool.